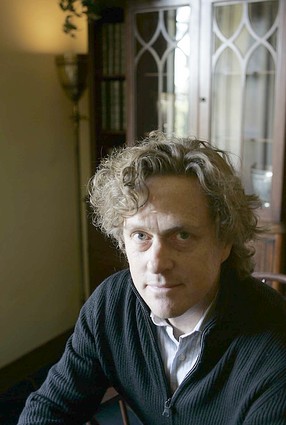 Christopher Newfield is professor of literature and American Studies at the University of California at Santa Barbara. He brings an interdisciplinary background to the analysis of a range of topics in American Studies, innovation theory, and "critical university studies," a field which he helped to found. Chris' books include Mapping Multiculturalism (edited with Avery Gordon), The Emerson Effect: Individualism and Submission in America (Chicago, 1996), Ivy and Industry: Business and the Making of the American University, 1880-1980 (Duke, 2003), and Unmaking the Public University: The Forty Year Assault on the Middle Class (Harvard, 2008). His writing covers American political psychology, race relations, the future of solar energy, and the power of humanities-based investigation. He teaches courses on Detective Fiction, Global California, Innovation Studies, Critical Theory, the Future of Higher Education, and English Majoring After College among others. He blogs on higher education funding and policy at Remaking the University, the Huffington Post, and the Chronicle of Higher Education, and is completing a book called Lowered Education: What to Do About Our Downsized Future.

 View Full Vita
Publications
Books and Collections
Online Analysis
Commissioned Reports and White Papers
Articles
Forthcoming
2018
2017
2016
2015
2014
2013
2012
2011
2010
2009
2008
2007
2006
2005
2004
2003
2002
1999
1998
1997
1996
1995
1994
1993
1992
1991
1989
1988
* Full publication available with subscription or payment.
Public Service Writing and Presentations
Presentations and Invited Lectures